Goblin - Minimal Blog, Magazine & Newsletter ghost theme
I am very excited to announce our New (September Release) Ghost Theme Goblin, A Newsletter focused Blog & Magazine Ghost theme.
Check out the Demo 👉 https://goblin.visioun.com
If you are looking to build a paid or free newsletter alongside your blog then Goblin is the perfect fit. It's a Hybrid theme & can be used for newsletters, blogs & magazines.
Goblin Supports all the core features of Ghost, Including the ghost membership feature. Note: Ghost new feature Pricing Tier Beta Currently not supported by the theme but you can use it via the Portal.
Content Focused Design:
The theme is highly content-focused & minimal in design So that your users can read your content without any destruction
Responsive:
Goblin is fully responsive & it works perfectly at any screen size.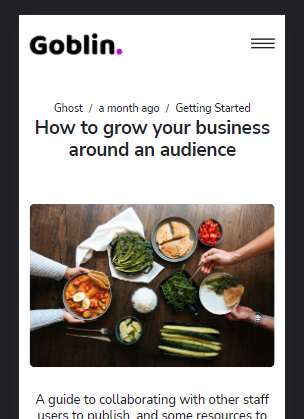 Public Previews:
The public preview feature can be inserted on any post or page to make a distinction between public content which is visible to everyone, and member content which is only visible to logged-in members.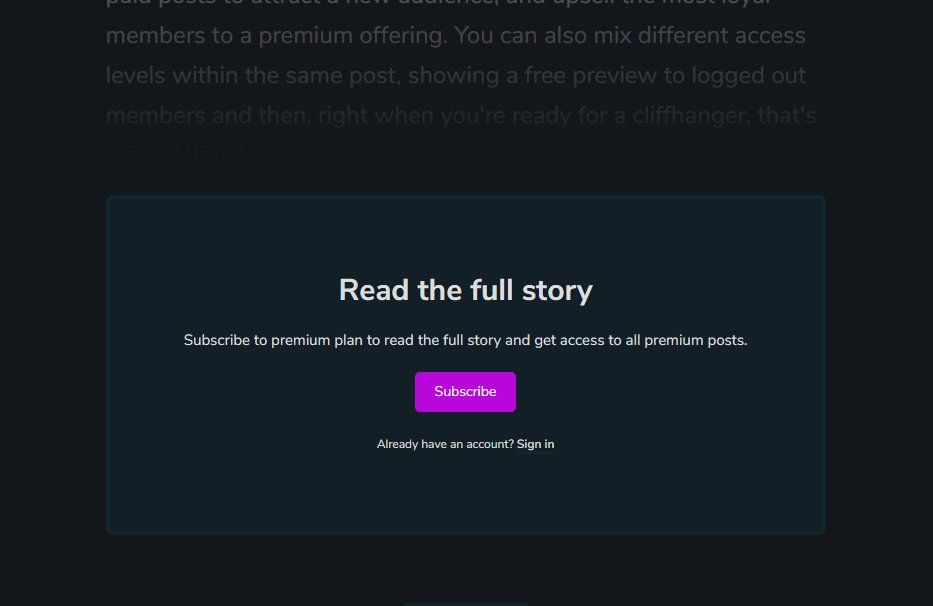 Dark/Light Mode:
Goblin will detect the mode of your current OS color scheme & adjust accordingly
Search:
Goblin Comes with an in-built custom search functionality.
Comments:
By default Disqus, commenting engine is integrated. But Goblin has the option to use Cove Comments as well.
There are a lot of features that goblin comes with. Check out the demo to Explore more 👉 https://goblin.visioun.com
---
How Can I Get Goblin?
If you are already on a paid plan you will be able to download Goblin right from your dashboard. If not..! Upgrade your plan. see Pricing 👉 https://visioun.com/pricing
If you want to get access to our free themes & private community access signup here 👉 https://visioun.com/signup
---
For Any support visit 👉 https://visioun.com/support