Are you a startup searching for creative ways to make a name for yourself in the business? You've come to the right place! The internet has so many paths you can take to get your company more views - from memes to SEO and podcast appearances - so the trick is utilizing them to stand out from the competition. Beat all the rivals and make your mark with these 8 key strategies and you'll be a star before you know it!
1. Memes
Memes have become a no-brainer for many startups and marketing teams. Get your audience hooked on the power of memes! Whip up your own meme images or choose from the endless supply of existing ones.
Then up your game by creating GIFs for extra movement and some personality in your content. Not only do they spark conversations, but they also provide valuable data and insights. So what are you waiting for - start boosting your content with memes!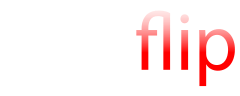 2. Build in Public
Going public with your startup is a rad way to get the word out. Rather than just telling people about your product or process, show them! Transparently live-stream your tinkering, building, or designs so folks can watch and get involved. Plus, it builds trust with potential customers when they can get a peek behind the scenes at how you do things.
It's a win-win - you're showing off what makes you awesome and fostering relationships with people who want to know more.
3. Start a Newsletter
Newsletters are a powerful way to keep customers connected and informed about your business. It's a great way to build a relationship with customers and demonstrate that you care. Send out regular newsletters with updates, promotions, industry news, or other content that is relevant to your audience. Not only will they be in the know, but they'll also feel appreciated by being let in on your developments.
4. Programmatic SEO
Programmatic SEO involves using a combination of analytical understanding and creative vision to ensure that your website is showing up in organic search results. You need to know what kind of search terms people are using to find businesses like yours and make sure your company is showing up in those search results. This strategy isn't easy or immediate―it's a long-term game that can take months or even years to construct and master. But when done properly, it is incredibly effective.
5. Influencer Marketing
Influencer marketing is a great way to spread the word about your business. Find influencers in your industry who your audience is already following and connect with them. See if they'd be interested in sharing your content or services with their followers to promote your brand. This can be an incredibly powerful tool if you find the right influencers―they have natively engaged audiences who could potentially be converted into customers.
6. Show up in Podcast interviews
Podcasts have exploded in popularity over the last few years and have become a great source of content marketing opportunities. Consider showing up on relevant podcasts in your industry to grow your following. You'll be able to reach a large audience, as podcast listeners are typically highly engaged and eager to learn more. Not to mention, podcast interviews are a great source of backlinks―a key factor that can improve your website's search engine optimization.
7. Build an Audience on Twitter and LinkedIn
Social networks are home to powerful communities that brands can tap into. Consider creating accounts on Twitter and LinkedIn, updating your profile information with relevant information about your brand story, and establishing your presence by engaging with industry professionals and influencers. Look for potential customers on Twitter and LinkedIn and start conversations to win them over. Keep in mind, the key to success here is to be persistent and consistent.
8. Sharing Content on Community Sites
Online communities like Reddit, Quora, and Stack Overflow are great for finding potential customers and traffic for your website. Focus on delivering value by engaging and contributing to conversations, sharing helpful resources, and offering real advice and insights. Avoid spammy tactics and instead look for genuine ways to connect and build relationships. This ability to genuinely interact with and learn from your customers is what makes community websites unique and valuable.